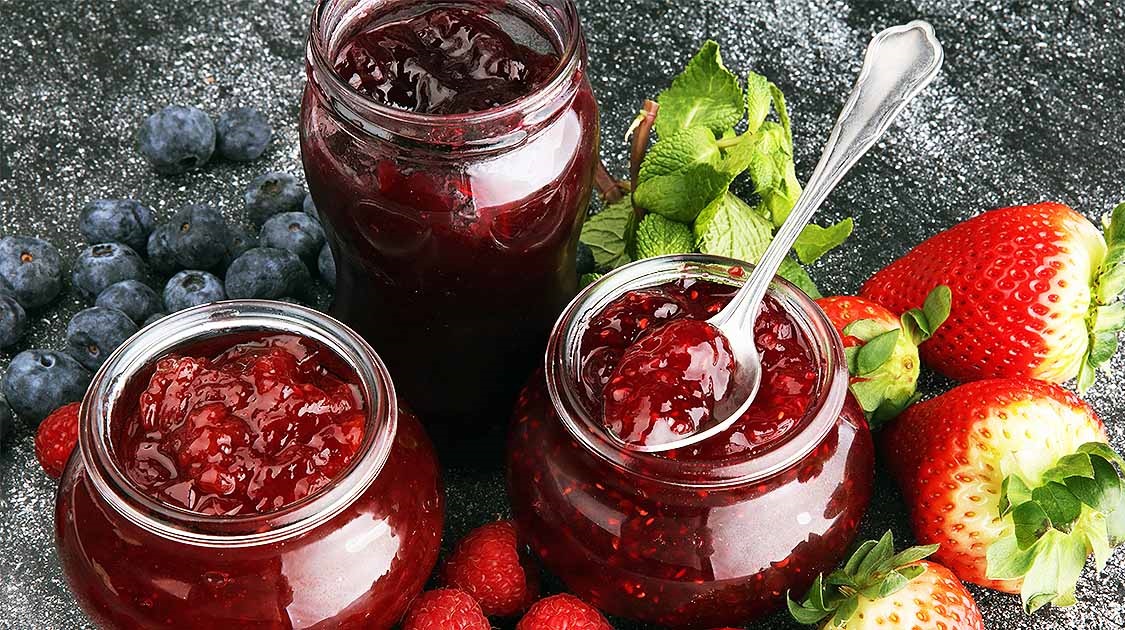 Alright! Let's get started making some fruity, sweet stuff!
Jams and jellies sound great. But, what the heck is the difference between a jam or a jelly (or conserves, preserves, and marmalades for that matter)?
in a nutshell….
Jams are made using fruit that has been chopped or crushed and cooked with sugar (and sometimes pectin). Jams have a thick consistency and are easy to spread. If you are new to canning, making jams is the best way to start. Jam require the least amount of cooking time and processing time than any other food (depending on the jam type). Jams and jellies also make great gifts for the new neighbors, the host/hostess at a dinner party, or maybe even instead of the box of cookies for the holidays.
Check back soon for some great jam recipes
Step-by-step instructions for making jam can be found here
Jelly is made from fruit juice (and sometimes pectin). It's clear and has the consistency of gelatin. It should jiggle when touched. Apple jelly is fairly easy to make and you can alter the apple flavor depending on the variety of apples or apple juice that you opt to use. For example, if you use juice from Granny Smith apples, your jelly will have a little tartness to it.
Check back soon for some tried and true jelly recipes
Preserves (or fruit spreads) are chopped or whole fruits that float in a soft jelly or maybe even syrup. Some preserves contain spices or wines to enhance the flavor. Yum!
Marmalades are made with citrus peels – sometimes along with a different fruit. Both are cooked with sugar and sometimes include fruit juice as the base. When cooked in sugar, the citrus peel becomes soft and tender. Orange/pineapple marmalade is one of my favorites!