The canning group got together on Sunday for our monthly four hour extravaganza. We had pressure canning meat and chicken planned, but the ladies were more excited about doing "everything" pickled. We got the chicken cubed, put into sterilized jars, added our chicken stock, and got them into the pressure canner. We cleared "the deck" and got to pickling.
I swarmed the farmers market on Saturday for pickling cucumbers, peppers, jicama, onions, daikon and red radishes, carrots, basically the "middle of the summer" pickle. I was also looking for pearl onions to put together a recipe that Kitty, one of my Facebook "peeps", had done which looked fantastic, but they were not available. With a few additional types of produce they filled their jars, added their spices and chilis, and together we cooked up two different basic brines. A regular brine of vinegar and water and a sweet brine of cider vinegar and sugar. They put together some colorful jars.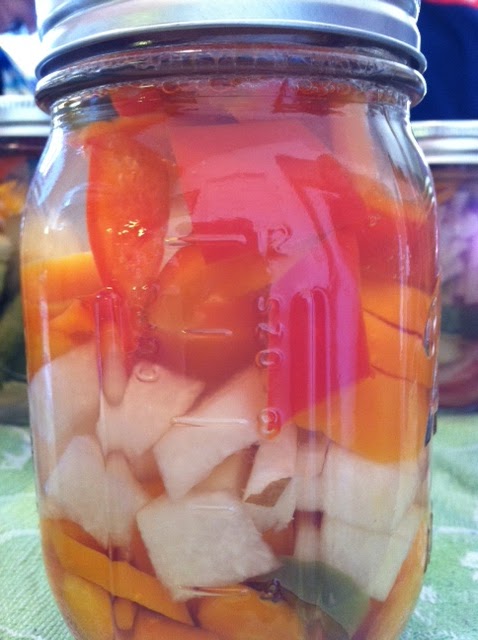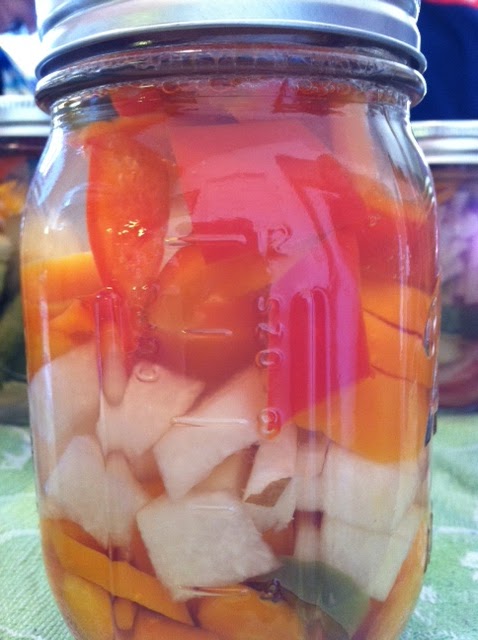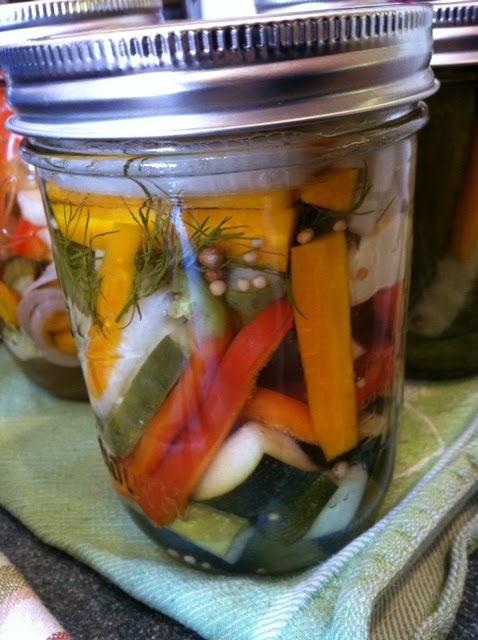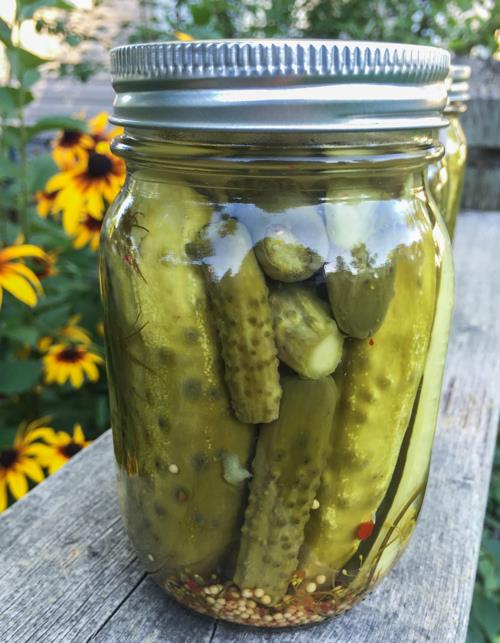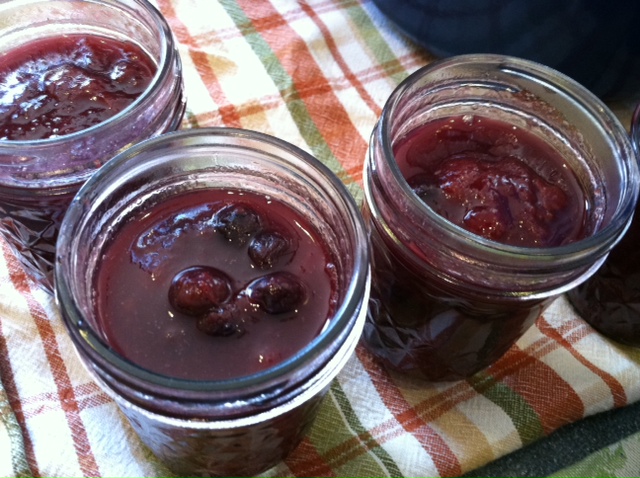 Here are the basic recipes for the hot vinegar brines we used:
For the sweeter pickling we used 3 cups of cider vinegar to 2 cup of sugar.
For the regular we used 3 cups white vinegar to 3 cups water.
I salted the cucumbers the night before to draw out the water for the dill pickles using kosher salt.
We had three very full apricot trees so while the pressure canner & water bath were working their magic the ladies went picking. Better them than the birds. I have more apricots in my freezer and pantry than we can eat all year so I wanted to share the wealth.
We had time left so we put together a blueberry peach preserve with some of the peaches I had from when my sister came from Las Vegas. I loved that we didn't have to cook it to "death" and lots of the blueberries are still intact.