Tonight I spent most of the evening creating some amazing desserts that used the jars that I had already made on my shelves. I have my canning demonstration tomorrow at the Vieja Valley Garden Exchange and I really want the people to come to enjoy not only the presentation but get excited about canning and seeing what you can create.
The two recipes that I did I used my Apple Pie Filling and also my Fig Jam.
I hadn't found the perfect recipe but tonight I think that I nailed it. I found one that I adjusted a bit since most of the recipes call for you to make the filling, which i had already completed and they came out really great. My husband is my taste tester and he gave them a thumbs up. Tomorrow though I will see how all the people at the exchange feel and let you know.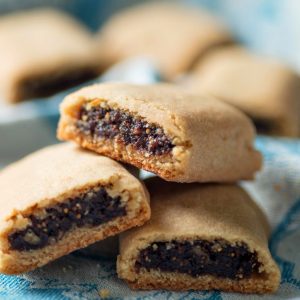 Homemade Fig Newtons
I have wanted to make homemade fig newtons since the day after I finished canning the figs
Ingredients
1/2

cup

butter

room temp

3/4

pint

Fig Jam

1

cup

sugar

1

pc

egg

1

tbsp

cream or milk

1/2

tsp

vanilla

1/2

tsp

salt

1

tsp

baking powder

1 3/4

cup

flour
Instructions
Beat sugar, butter, egg, milk & vanilla until well blended. 

Mix well and refrigerate for 1 hour.

Place 1/2 on well floured board knead about 6 times.

Roll out to 1/4" thick. Line 13 x 9" glass dish; spread with fig jam.

Roll remaining dough, cover figs and cut off any excess dough. 
The second recipe was on a whim today.  So I did a bit of digging and found a super easy recipe that turned out better than expected. It is a tartlett recipe and with a few adjustments since I already had the filling prepared it was fast and a good way to show off the canning produce.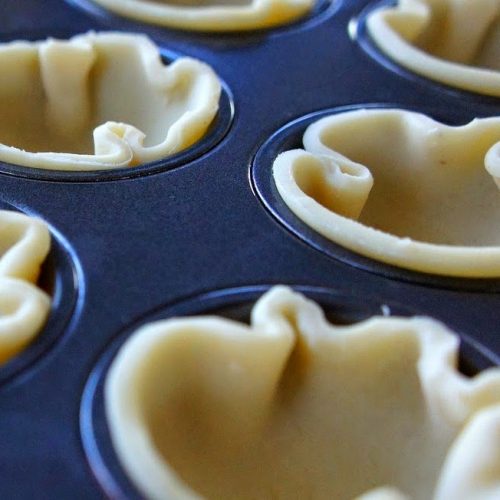 Apple Pie Tartletts
I wanted to make an entire apple pie to bring to the demo but then I thought that would be a lot of work cutting it and trying to make sure everyone got at least a bite.
Ingredients
1

sheet

refrigerated pie pastry (2 sheets)

1

quart size

jar of apple pie filling
Instructions
Roll out pastry on a lightly floured surface; cut into twenty 2-1/2-in. circles.

Use a biscuit cutter if you have one.

Press onto the bottom and up the sides of miniature muffin cups coated with cooking spray.

Prick pastry on the bottom with a fork.

Bake at 350° for 10 minutes or until golden brown.

Cool for 5 minutes before removing from pans to wire racks.

In a saucepan pour in your apple pie filling and using a knife cut up the large pieces of apple into smaller pieces.

Cook the mixture till bubbling.

Fill the cooked pastry shells with a teaspoon of the apple filling. Refrigerate.