Broccoli – one of the best vegetables we can eat, is in the dark family and full of good vitamins. With this excellent recipe, your children may be tempted to taste (Secret: has cheese in it!)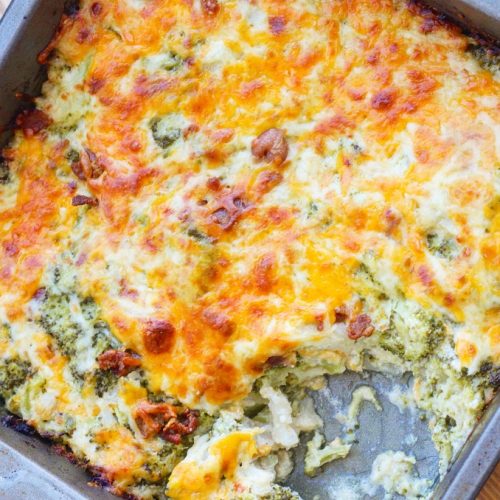 Broccoli a la cream cheese
Broccoli a la cream cheese
Ingredients
1

8 oz

Light Philadelphia Cream Cheese package

1

cup

Parmesan light cheese shredded

1

cup

green onion chopped

1

elephant

clove of garlic minced

1

tsp

powdered mustard

1

small

container of light sour cream

1

cayenne

pepper to taste
Instructions
Wash broccoli, chopping into 1 inch pieces (use mostly the tops) and lay in baking dish

Mix together in a bowl light parmesan, light cream cheese, minced garlic, powdered mustard, light sour cream, with one beaten egg.

Pour mixture over broccoli evenly. Sprinkle generously with cayenne pepper.

Bake at 350 F for 45 minutes.

Serves 4-6 as a side dish.

Easy dish to make and very satisfying-new way to feed broccoli to your guests or family.