We at SBcanning, prefer to make our own sauces when possible as often, these can be made ahead of time, and you can keep them in the freezer or refrigerator. Herbs & spices, preferably grown and prepared at home is the best. I think making these recipes of sauces and mixes gives us a great satisfaction just in knowing we made these!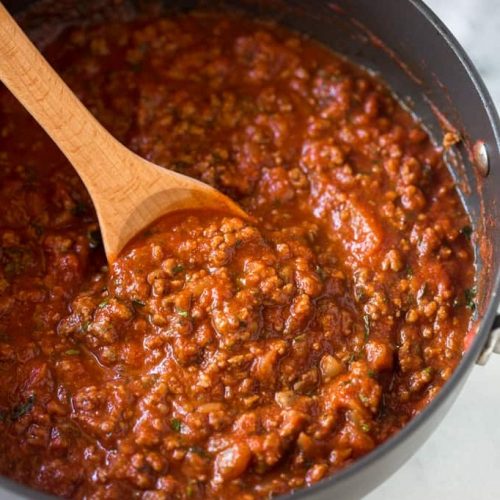 Spagetti sauce (herbal) mix
Spagetti sauce (herbal) mix
Ingredients
1/2

cup

onion flakes

1/2

cup

parsley flakes

2

tbsp

dried oregano, crumbled

2

tbsp

sugar

1

tbsp

dried thyme

1

tbsp

dried basil

2

tsp

freshly ground black pepper

4

large

bay leaves, crumbled finely
Instructions
I place all the ingredients in a 1-pint jar, cover tightly, then shake well to mix. Keep stored in a cool dark place for up to 2 months.

Healthy Herb Recipe makes 1 1/2 cups dry mix.
SPAGETTI SAUCE:
2 cans-28 ounce low-sodium drained and chopped tomatoes

1 can-6-ounces low-sodium tomato paste

1. cup Spaghetti Sauce Dry Mix

Using a medium-size heavy saucepan, over medium heat, mix together 2 cans-28 ounces each of low sodium tomatoes drained and chopped and 1 can of low-sodium tomato paste.

Mix well then add 1 cup water and the Spaghetti Sauce Seasoning, and let simmer for about 20 minutes.

For those of you that wish to use meat, saute lean hamburger (about 1 lb.) in extra virgin olive oil (1 tbsp), cook thoroughly and drain fat off, prior to adding to the remaining mixture of Spaghetti Sauce Seasoning.

Create a nice spaghetti al dente for 4 and dinner is done.