I know most of you are going to go, oh no, I have to make the dough? Let's try it.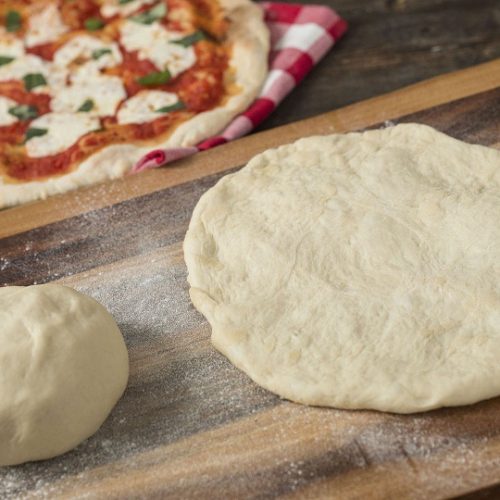 Pizza dough
SBcanning is so in favor of making our own pizza dough because, then we know what is in it!
Ingredients
1

cup

warm water

2

tbsp

extra virgin olive oil

1

tsp

sea salt

1

tsp

yeast

1

tsp

sugar

2

cups

whole wheat flour

2

cups

Nutri-blend or regular flour
Instructions
Place sugar in 1 cup warm water to dissolve.

Add yeast; when foamy add salt, oil and some of the flour.

Beat until smooth, then stir in the rest of the flour.

Place on board and knead until smooth.

Place in a greased bowl and let rise until doubled in size (will take approximately 45 minutes). Please cover the bowl with a cloth.

Punch down and divide into two equal pieces. Pizza dough will make 2 medium (12-inch circle) pizzas.

Add toppings and bake 15 minutes at 450F degrees.

Note: In high altitudes turn temperature back to 375F degrees.

SBcanning's Pizza Toppings will be under Main Entrees, so take a look. Happy munching.

If you are having guests for dinner, look under Salads for ideas to entertain with pizza.