Omega 3's here we are! Sardines have long since been a "standby" in most peoples' pantries. I even like them on toast, but this recipe is outstanding, and may be served as a hot or cold as an appetizer.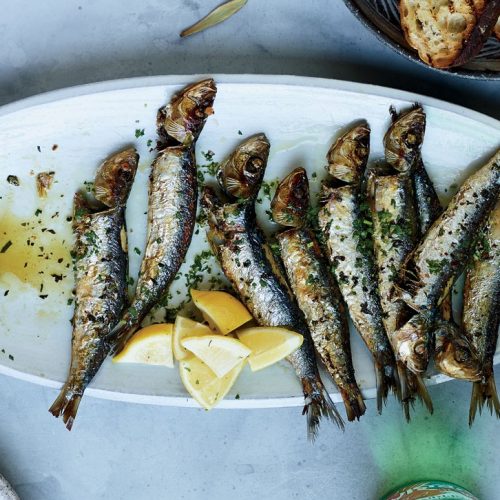 Ingredients
2

tbsp

olive oil

16

sardines

(in water) cleaned

2

cloves

crushed elephant garlic

4

tbsp

parsley freshly chopped

1

tbsp

freshly ground

1/2

cup

of Jackson & Triggs white wine (0 in sweetness)

is my favorite, but any white dry wine can be used
Instructions
Heat the olive oil in large frying pan.

Add sardines, parsley, garlic, lemon juice & wine.

Simmer for 5 minutes or until cooked.

Serve hot with your favorite French bread (preferably whole wheat; or serve cold as an appetizer.