Blue Cheese Dressing is not for everyone, but the people that doe love it, love it for their entire lives it seems. This dressing is great with salads made of bitter greens, endives, escarole or fresee lettuce.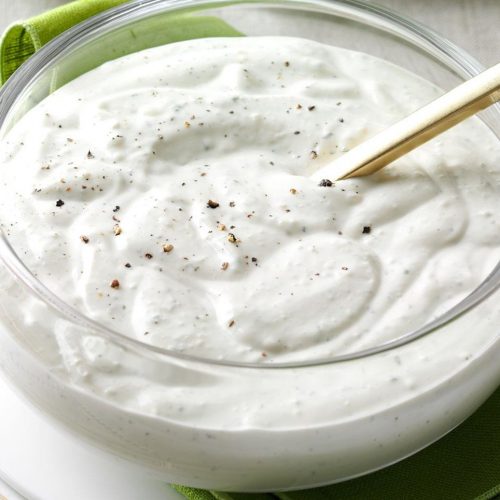 Blue Cheese Dressing
Dressing made will be enough to cover a 12 cup salad of greens.
Ingredients
2/3

cup

crumbled blue cheese

1/2

cup

light sour cream

2

tsp

cider vinegar

2

tsp

of Dijon mustard (other option is to use prepared horseradish)

1/3

small

clove of garlic minced

1/2

tsp

freshly ground pepper

1

pinch

of sea salt

1/3

cup

extra-virgin olive oil
Instructions
Using your blender on low speed, add blue cheese, light sour cream, cider vinegar, mustard, minced garlic, pepper and sea salt and lastly, extra-virgin olive oil, until pasty consistence.

Spoon out into a dressing dish. This is delightfully healthy, aromatic and am certain all will enjoy.

Healthy recipe of blue cheese dressing will cover a salad of 12 cups of greens. Enjoy please!