SBcanning loves these recipes – so quick and easy and a pure pleasure to serve and to be able to say, "I made that." This is a meatless dip which is the perfect accompaniment to green beans, zucchini, radishes and cherry tomatoes. Also with healthy crackers (that means no hydrolyzed oil in them).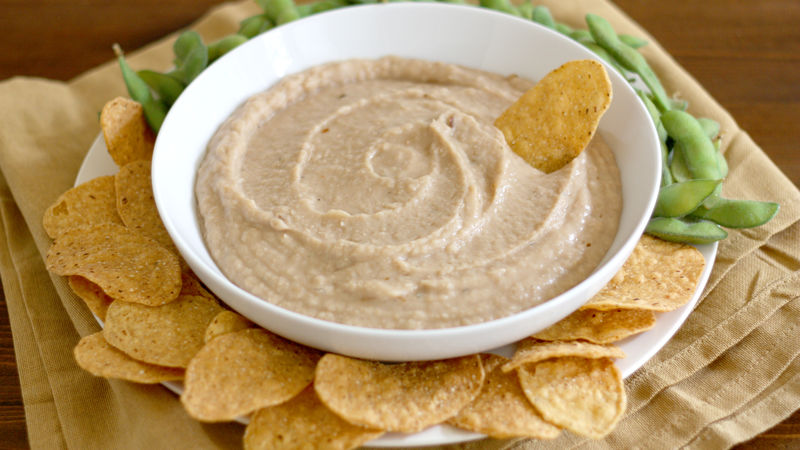 White bean dip with garlic
If by chance the dip is too dry, just add about 2 tbsp warm water and mix.
Ingredients
3 - 15

ounce

cans white kidney beans (cannellini) rinsed and drained

1/2

cup

water

1/2

cup

freshly grated Parmesan cheese

4

garlic

cloves thinly sliced

4

tsp

extra-virgin olive oil

1

tbsp

chopped fresh sage

2

tsp

chopped fresh oregano

1/4

tsp

sea salt

1/4

tsp

freshly ground pepper

1

tsp

grated lemon zest

3

tbsp

fresh lemon juice.
Instructions
Combine the beans, water, cheese, garlic, oil, sage, oregano, sea salt and pepper in a 5 to 6 quart slow cooker; mix well. Cover beans and cook until the cheese softens 1 to 2 hours on high or 3 to 4 hours on low.

Add the lemon juice and the zest; coarsely mash the bean mixture with a potato masher or a large wooden bamboo spoon until all ingredients are blended. Serve warm or at room temperature.

This Healthy Recipe is absolutely the best.

This recipe with serve 8.