There's something quintessentially summer about fresh, homemade salsa and salty tortilla chips. Perhaps that's why we search for the best salsa recipe for canning, so that we can capture that moment of summer and preserve it for enjoyment during the bleak winter when summer seems so far away. Of course, the best salsa recipe for canning and enjoying is a matter of taste and tradition, but here is one you can add to the running: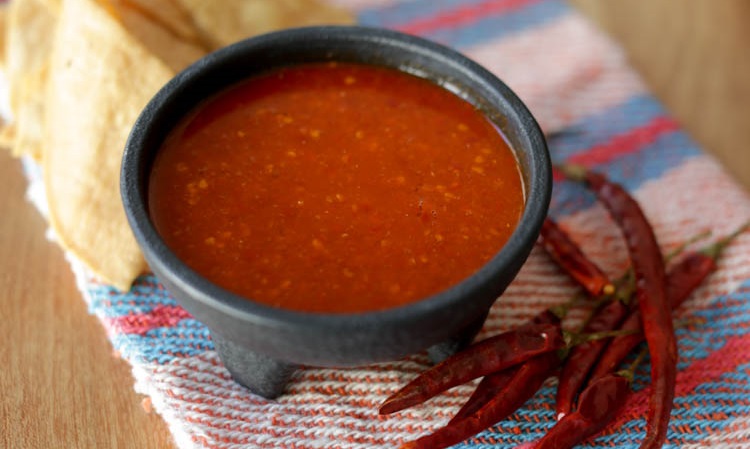 Picante Tomato-Chile Salsa Recipe
BestSalsa Recipe for Canning
Ingredients
5

pounds

tomatoes

2

pounds

chili peppers

1

pound

onions

1

cup

vinegar

3

tsp

salt

1/2

tsp

salt
Instructions
Peel and prepare chili peppers, wearing rubber gloves toprotect your skin. Remember not to touch your eyes or face while working withhot chilies.

Wash tomatoes and dip in boiling water for 30 to 60 seconds,until skins split. Dip tomatoes in cold water and peel off skins by hand.remove tomato cores and coarsely chop. Combine chopped tomatoes with choppedchili peppers, onions and remaining ingredients in a large pot. Heat to boiling, and simmer 10 minutes.

Fill pint jars, leaving a 1/2 inch head space. carefully cleanjar rims and sides and secure lids to the jars.

Process the jarred salsa in boiling water (hot pack canning)for ten minutes (if you live at less than 1,000 feet elevation) or20 minutes (1k to 6,000 feet elevation).
Notes
Makes 6 to 8 pint jars.
Do not use low-acid tomatoes for this recipe. Hybrid tomato varieties that are low in acid are not appropriate for water-bath canning methods and must be pressure-canned.