If you didn't get a chance to make this pie filling last year I encourage you to try it this upcoming canning season.
I have had some flack for talking about and steering people toward using Clear Jel. My reasoning is very clear. I don't want my followers or anyone trying the recipes on this page to ruin either their beautifully grown fruit or the money and expense to buy it. Using products like cornstarch, tapioca, or other thickening ingredients will not hold up to the heat and as they cool will leave you over time with a clump of thickener and a jar of something that is not very pleasant. You could can these ingredients and leave out the Clear Jel and add any of the thickeners later, but isn't that just canning fruit?
Of course some will say that I sell it and that is why you advise so many to use it. Sure that is true but only as a service to the people who don't have it locally. There are other companies selling Clear Jel and people can choose to buy from anyone. I just want them to can this safely and come out with the best product to make their pies and other recipes that require this ingredient.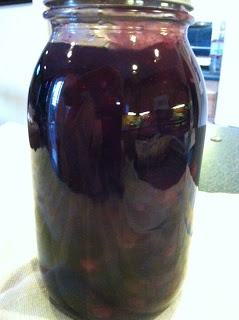 Blueberry Pie Filling
Again here is the really amazing Blueberry Pie filling that I hope you will have on your pantry shelves this season.  
Ingredients
1 Quart Recipe:
3 1/2

cups

thawed or fresh blueberries

3/4

cups

sugar

1/4

cup

Clear Jel

1

cup

cold water

3

T.

bottled lemon juice
Instructions
Procedure:
Wash and drain blueberries. If fresh blanch berries in 1 gallon of boiling water for one minute then drain.

In a dutch oven combine sugar and Clear Jel. Stir. Add water. Cook on medium high heat and using a which continue to stir until mixture thickens and begins to bubble. Add lemon juice and boil 1 minute stirring constantly. Remove from heat!

Fold in drained berries immediately and fill hot jars with mixture without delay, leaving 1 1/2 inch headspace. Remove air bubbles and adjust headspace if needed.

Wipe rims of jars and add lids and process immediately in a water bath for 30 minutes at a full boil.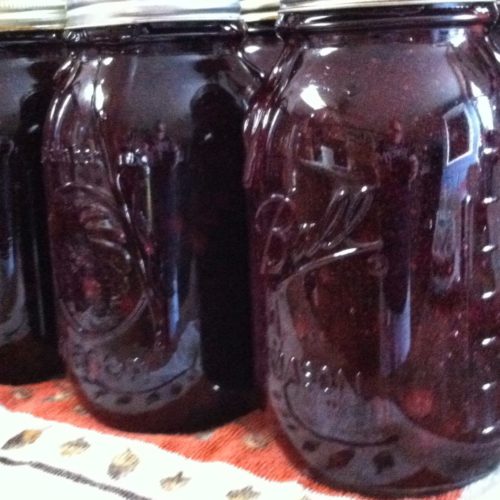 Blueberry pie Filling
Ingredients
7 quart recipe:
6

quarts

fresh or thawed blueberries

6

cups

sugar

2 1/4

cups

Clear Jel

7

cups

cold water (can also use some of the juice from the thawed berries)

1/2

cup

Bottled lemon juice
Instructions
Process recipe the same as above.