My Dad always made his special chili with cut pieces of roast beef. Some prefer lean hamburger; others prefer a vegan chili. In my opinion, they all taste marvelous!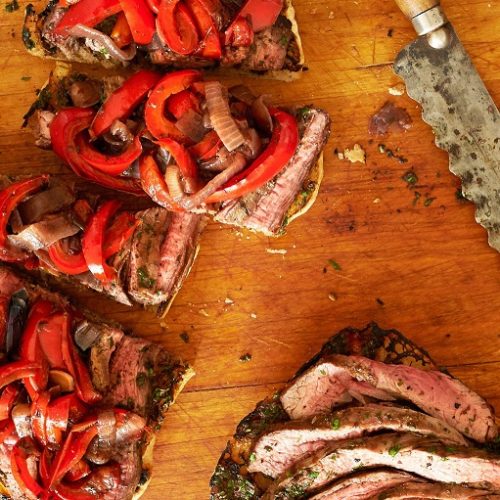 Cowboy rodeo chili
SBcanning shall offer as many ways to make chili as possible.
Ingredients
3

cups

red kidney beans

5

tsp

ground coriander seeds

4

tsp

chili powder

2

tsp

ground cumin

1

tsp

cayenne pepper

1/4

tsp

cinnamon

1

tbsp

freshly ground black pepper

4

elephant

cloves, minced

1/4

cup

grape seed oil

3

Spanish

Onions chopped

3

lb

beef steak or roast, trimmed and cut into 1/2 – 1 inch cubes

4

canned

chipotle peppers seeded and chopped

1

can

diced tomatoes

1

tbsp

Mexican oregano (can substitute with other oregano)

2

tsp

sea salt

2

bay

leaves

(My Dad cooked almost everything with bay leaves for that extra punch in soups, stews, chilies)
Instructions
Using small bowl, mix together chili powder, ground coriander, paprika, cumin, cayenne, cinnamon, freshly ground pepper and 1/3 cup of water until in a paste forms. Then add minced garlic to the mixture and stir well.

In a large Dutch Oven, heat grape seed oil over medium high heat, adding Spanish onions, stirring until golden brown.

Add coriander paste and fry, stirring constantly until the oil starts to separate.

Stir in chipotle peppers, tomatoes, oregano, sea salt, bay leaves, and finally, the seared beef, and any reserved cooking liquid from the beans, as well as the beans. I use canned beans (time-saver).

Reduce the heat to simmer for 60 – 90 minutes, until the beef is cooked tender.

Remember to remove the bay leaves prior to serving.

This Healthy Recipe makes up to 20 servings.

Healthy Recipe may be served with a pilaf rice, herbed rice or long grain rice. I prefer to serve with crusty buns and a Caesar Salad! (salad and rice pilaf are on this site under Salads and Rice Pilaf.

This is another winning Healthy Recipe!