SBcanning offers this 'easy to make' recipe which uses whole wheat, the best choice for us. It is so versatile in that it is easy to make and suitable as a side dish or can be served with tea. It needs to be eaten as soon as it comes out of the oven and cools for 5 minutes.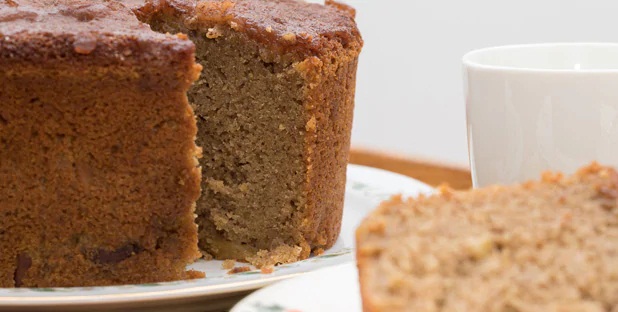 Whole wheat cake
Ingredients
1/2

Sun

Maid Raisins

1/2

cup

orange juice

1 1/2

cups

whole wheat flour

2

tsp

baking powder

1/2

tsp

Cream of Tartar

1

pinch

sea salt

1

tbsp

sugar

1/4

cup

vegetable shortening or olive oil
Instructions
Pre-heat oven to 350F degrees.

Soak raisins in 1/2 cup orange juice for 5 minutes.

Mix flour, baking powder, Cream of Tartar, pinch of sea salt together in a medium sized bowl.

Add slightly beaten egg with orange juice and raisins. Blend until just moist.

Turn mixture onto a floured surface and make into a round dough.

Place in a round cake tin (8 inch) and score the top.

Bake in hot oven 350F for 15 to 20 minutes, when cake bounces back after being lightly touched.

Cut and serve this healthy recipe as soon as it cools a little.

Healthy Recipe of Whole Wheat cake serves 6.