My favorite dish is omelette, with cooked asparagus in the center and shredded cheese (we use light cheese such as skim mozzarello, provolone, asiago) as it not only looks deliscious when served, but the taste is unbelievably good; plus, we have proteins, veggies, and herbs.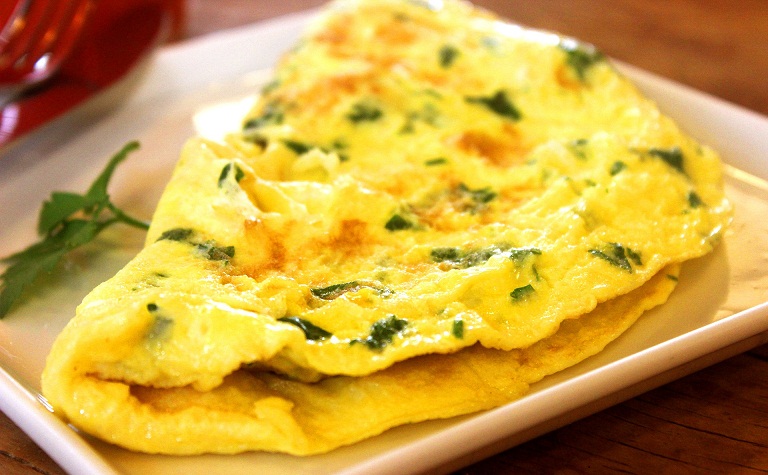 Herbs & Omelette
This tasty dish may be served with a whole wheat, healthy toast.
Ingredients
4

eggs

room temperature

1/4

tsp

sea salt

1

pinch

of freshly ground pepper

1

tbsp

minced chives, parsley (preferrably fresh)

1/2

tsp

fresh tarragon

2

tsp

butter
Instructions
Using your whisk brush, whisk together eggs, sea salt, pepper and 1 tbsp until mixed well. Then stir in parsley, chives and tarragon.

Using a non-stick skillet, melt half the butter over medium heat, so it is spread evenly in the pan.

Pour in 1/2 of omelette mixture, allowing the egg mixture to cook until the bottom is slightly golden; then add the asparagus filler and grated cheese mixture on top of asparagus. Fold omelette in half and place mixture on plate. Repeat procedure for second omelette.

Voila! Oh, my tastebuds are telling me it is time to make an omelette!

Healthy Living receipe makes two omelettes, loaded with healthy herbs, eggs for protein and cheese for more protein. Asparagus provides the vegetable portion. Fast and easy, can be made for any meal.

Serve with healthy grained brown toast.